Today I am very excited to be participating in
Riding on the Roller Coaster
's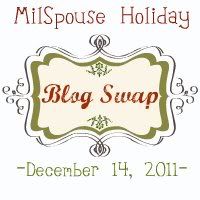 I have the privilege of hosting Amanda from
Little Changes, Lots of Life.
She gives us a sweet walk down memory lane through Christmases past. Be sure and make her feel welcome!
Holiday Traditions
This Christmas is the very first Christmas that we aren't going to spend it with our family. I was born and raised in San Diego and spend Christmas every single year the same way…. Christmas Eve was the time with my mom's family and then Christmas morning was the time with my immediate family and then Christmas day afternoon was time with my dad's family. Even though I come from a very broken home, Christmas was kind of like the mother load of awesomeness because of the very brokenness that sucked the rest of the year! Haha!
On my mom's side for a long time I was the only kid. We would have a big Christmas dinner. You know the whole shebang with the ham and relish trays and dessert and I was always spoiled rotten. The things I remember most about Christmas with my mom's side was an advent calendar my Grandma made. It was a Christmas tree that he little characters you would pull out of the numbered poked and then put onto the tree. My grandpa would ALWAYS tease me and trick me by flipping around my perfectly set up ornaments and my mom and aunt would try to race me to be the first to get to that day's advent. I will probably never forget that. Another thing was that we always had a ton of presents… but it was never mass chaos like you would expect. I would pass out presents to everyone, each in their regular spots, and then we would all go around and watch each other open gifts and talk about it and marvel over it. It was a really special time! Another thing we always did was put up all the outside lights together at my grandparents' house. One year my little brother and mom were coming down from Seattle and my grandpa decided he wanted to go all out to surprise them. We totally decked out the front yard with lights and snow flakes and things in the trees, candy canes lining the driveway, and a manger scene in the front; you know the whole nine yards. I won't ever forget this year in particular because it was the first time I had ever been electrocuted… and it was by none other than baby Jesus in the manger scene… talk about a wakeup call huh?! Haha! Definitely a reminder for me of what the reason for the season is!
My husband and I have done something different for Christmas every year since we got married. And the last two years we didn't even get to decorate because we were in between houses or training or whatever. Last year was our first Christmas with our baby girl and we spent it with my adopted family in Minnesota. We had an amazing time but this year being our first Christmas on the East coast, and our first Christmas in our own home, and the first Christmas where our little princess can really get excited…. We decided to stay here… but no family is coming to visit! At first I was really sad about it, but the more I think about it the more excited I get! I know I will miss all my family from all the different sides, but I am excited to start traditions that my kids will remember when they are older.