Another one of my favorite actresses, Esther Williams.
Esther was just 19 when she was training to participate in the 1940 Olympics on the American swim team. Due to WWII, those Olympics were canceled.
So, instead, she joined a water pageant show and was later discovered by an MGM talent scout.
They lucked out, because she wasn't just a talented athlete. Esther was also a talented actress.
Esther was gorgeous and had great comedic timing, even though she more often than not played the "straight man" to funny men like Red Skelton.
One of my favorite things about Esther Williams movies was the way they always did her hair in the elaborate, embellished braided hairstyles, which she dove in and out of swimming pools with, never setting a strand out of place.
I watched an interview once where she said they mixed a vat of vaseline and baby oil and coated her hair with it to style it, so that it would stay through whatever water-acrobatics she put it through.
Another were the elaborate water pageants she staged. They were usually set up by directors like Busby Berkley, but she did her own choreography.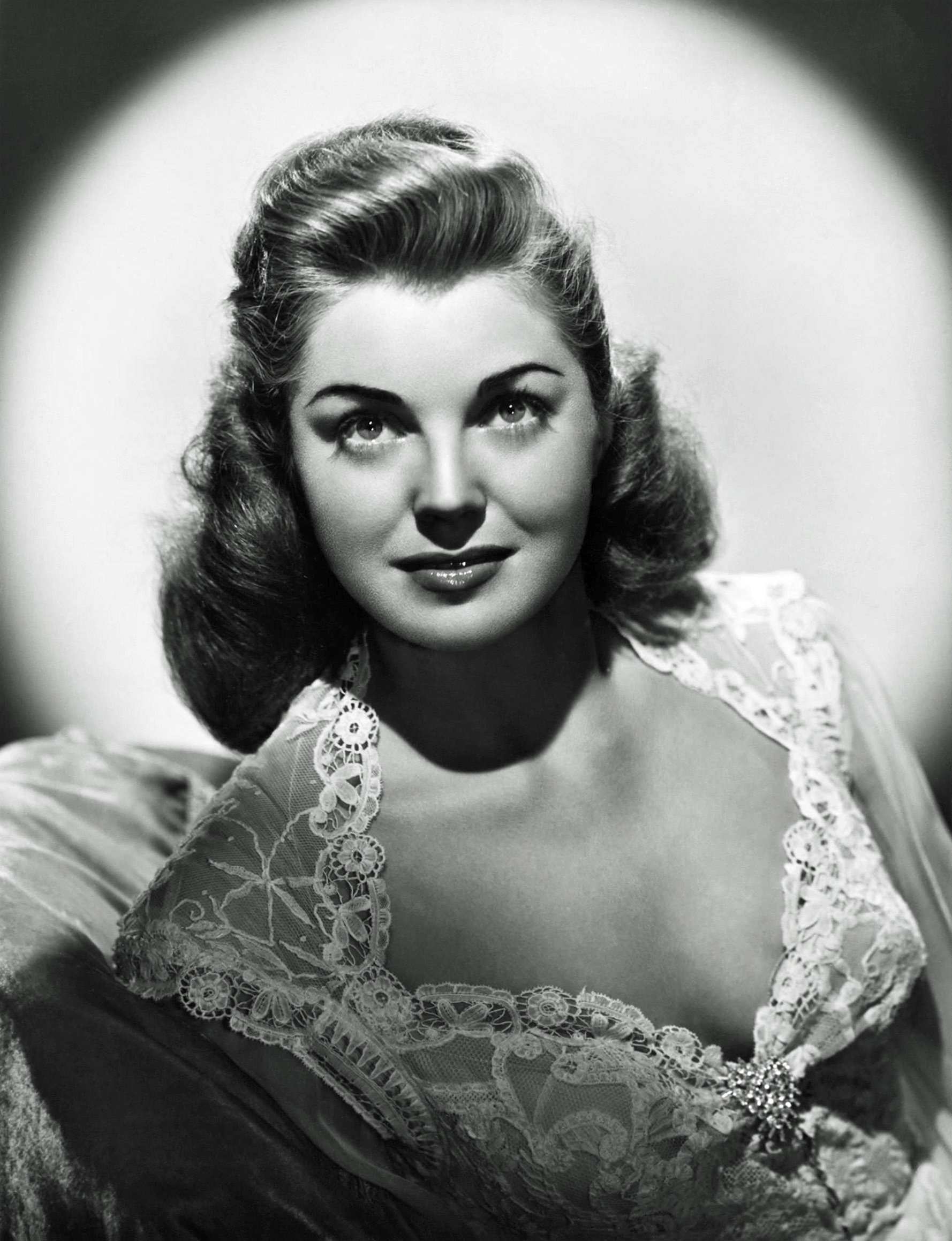 She's been designing and selling suits since the 50s, and still has her own line. It is my dream to have an
Esther Williams swimsuit
one day.
Esther is this month's TCM Star of the Month. Every Thursday evening in May, they will be featuring some of her movies.
I know I missed the first thursday, and that stinks, because there were some good ones. But you can still set your DVR for some great films this month. Here are my favorites:
Neptune's Daughter
-
Thursday the 12th at 8:00/7:00pm central
. Has nothing to do with Roman mythology! :) Esther plays the CEO of a swimsuit design company with a man-crazy sister. In an effort to keep her sister from running off with a South American polo player, she winds up having to entertain Ricardo Montalban. (There are certainly worse assignments!) This is my absolute favorite Esther Williams movie. Be sure and Catch it!
Dangerous When Wet
-
Thursday the 19th at 12:00am eastern.
So, yes, this is definitely a DVR selection, unless you are up at that hour anyway. Esther plays a woman training to be the first woman to swim the English Channel. Naturally there's love and some cheesy songs thrown in, but if anyone could swim the Channel, it would be Esther!
On an Island With You - Thursday the 26th at 2:00/1:00pm central
. Be still my heart! Esther Williams with Ricardo Montalban AND Peter Lawford??? The plot is a little silly, but that's okay. There's enough eye candy to let that slide. :)