Like I said, this month is TCM's 31 Days of Oscar, in which every movie they air is an Oscar winner or nominee. It's one of my favorite times of year. My DVR certainly earns its pay for the rest of the year in February. (BTW, I have big plans for the blog for next year's 31DoO. This one sort of snuck up on me.)
In honor of that, I'm reviewing one of my all-time favorites: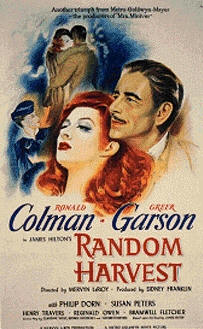 The movie begins on Armistice Day, the day WWI ends. "Smith" is a British WWI vet in a mental asylum who has no memory of who he is.
All anyone knows about him is that he was found on a battlefield in France with no ID. He's been waiting for someone to come find him ever since. While he is walking on the grounds, the town goes into celebration ("The War is Over!") and he sneaks out through the now-ignored front gates.
Once in town, he meets a beautiful you stage actress, Paula, who takes pity on his situation. She takes him into the country where she works to help him rebuild his self-confidence in the hopes it will help him regain his memory.
Naturally, they fall in love, get married and have a family. Smith begins to care less about his past as his future looks brighter and brighter.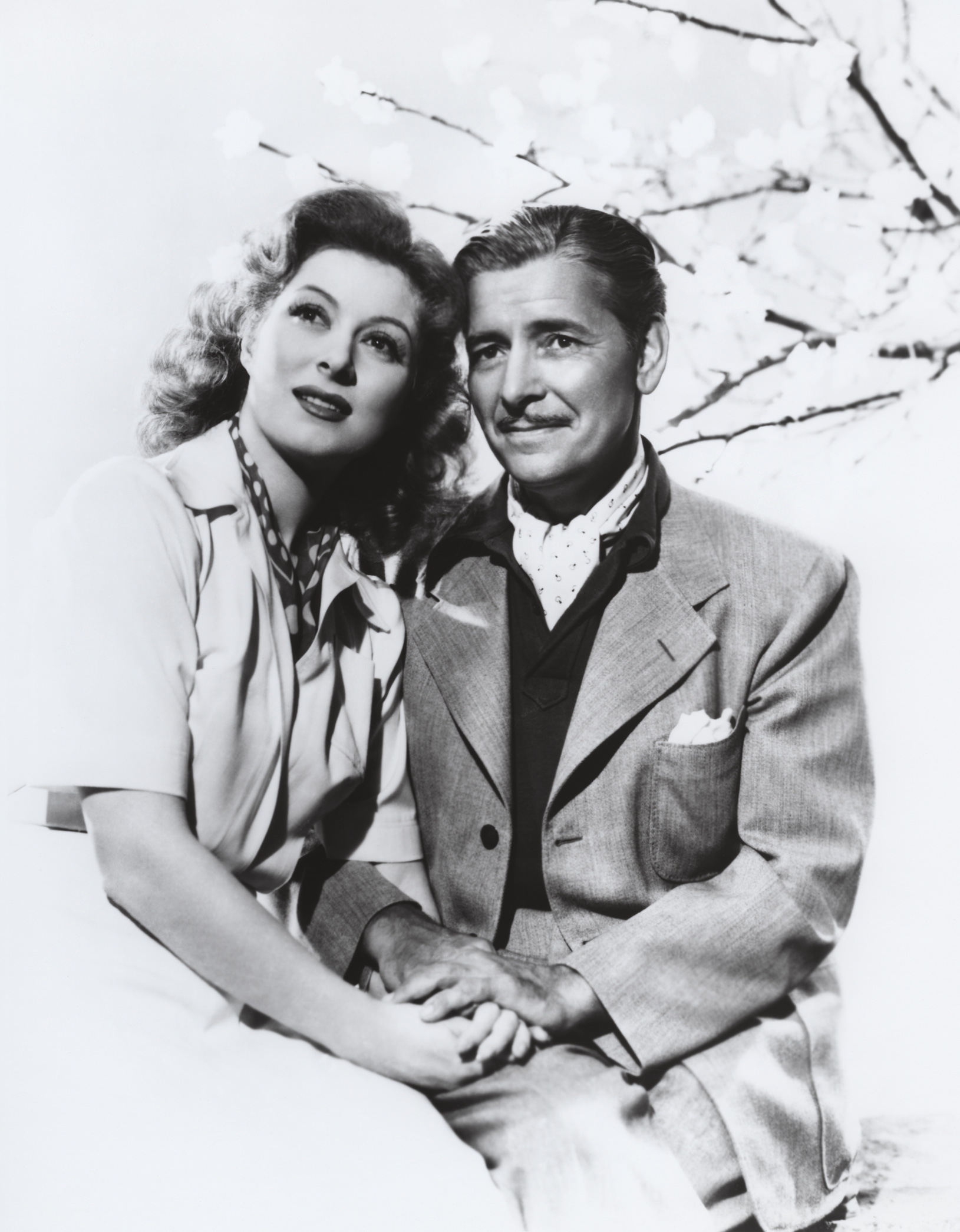 One day, he gets a telegram asking him to come to Liverpool to interview for a job. Excited, he quickly packs and leaves Paula and the baby for an overnight trip. He never comes back.
Nearly 10 years pass while Paula searches for Smith. But when she finds him, will he remember who she is?
I love this movie for so many reasons. First, I love, love, love Ronald Colman and Greer Garson, the leads. Ronald Colman is a little old for the beginning of the movie, but since it covers 15 years (yes, 15 years! Like "When Harry Met Sally") the role grows into his age. And Greer Garson is as lovely and classy as ever. They are two actors you would watch read the phonebook, it's such a delight to see them work.
Second, the story is a great chick flick. Love, tragedy, suspense - it's all there. For me, a good movie is one that moves you. A great movie is one that lets you experience the full gamut of emotions. This is a great movie. If you need a good cry, this is a good one to watch. And yes, Ill go ahead and tell you there's a fantastically happy ending, and it makes me cry, too. :)
But - and this may sound strange - I love this movie because it could not be made today. With all the military has in place for posthumous identification procedures, there's no way a veteran would be taken to a hospital (in uniform) and no one be able to identify him. So, that's the whole premise of the movie gone. Which, to me, makes it a sort of artifact, a time-capsule that lets us live in a different time for a while without thinking, "Gee, if someone just had a cell phone, this whole mess could have been avoided!" (I hate those moments.)

It's a lengthy movie, a full two hours, but it's so worth it. Netflix has it, so be sure and add it to your queue. You will love it.